In High Street, it's not just the items for sale that are intriguing. The people behind these curious finds are just as fascinating. One of these individuals is Marilyn Harris, the owner of Chic Cherie Boutique. She is an expert on vintage clothing, which is a passion that found purpose in an unexpected place—the middle school classroom.
Before she went into the antiques business, Marilyn used to teach History to gifted students. At that time, she already had a modest collection of vintage jewelry, accessories, and clothes that she would bring to the classroom as learning aids. She explained that by bringing in articles from a period in history, she was able to paint a vivid picture of life back then. So, when she shows her class a suffragette banner or a cattle brand from the Wild West, they see the past more clearly.
"Gifted kids are so engaged," Marilyn explained. "Just bringing the stuff in from the time period, it's not lost on kids that are that passionate about lives."
She retired from teaching in 2013 to spend time with her husband, and her acquisitions expanded by joining shows and traveling. Today, she runs her booth while doing appraisals for estate sales and finding pieces for film and theater productions. Her store also handles vintage clothing alterations. This is a delicate process that should not be left in the hands of a modern dressmaker as it involves knowledge of old school tailoring and the use of vintage fabrics.
Many pieces in Chic Cherie are made from materials that are no longer available like organza and silk blends. The most unique fabric Marilyn has encountered is a 6-foot panel of lace from the Empress Eugénie, consort of Napoleon III and mother to the Prince Imperial of France. It is a handmade royal point lace with the insignia of the empress that was gifted to a client's great aunt.
---
Other impressive items that made their way to the shop include $3,000 hand-beaded flapper dresses, a suit that belonged to Phyllis Diller, and a figure skating outfit worn by Sonja Henie.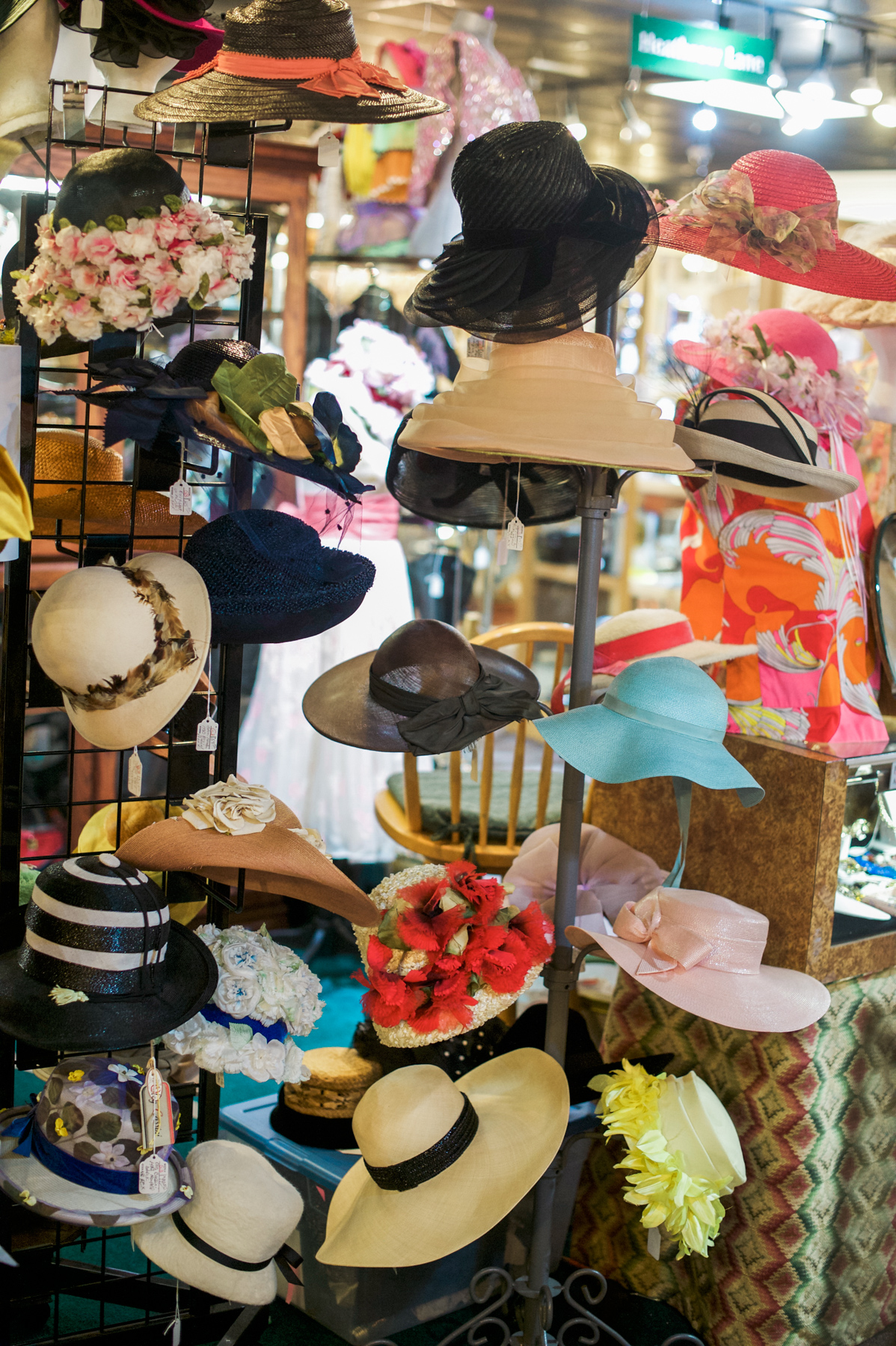 Interestingly, most people who walk into the store are simply looking for items they can wear every day. Rather than costumes or historical artifacts, they just want to find something to add to their wardrobe. From lawyers and doctors to debutantes and brides, they all make the trip to High Street to find quality pieces that are comparable to those from expensive uptown shops in Los Angeles or New York.
On vintage clothing, Marilyn said, "When you put them on, they make you feel more feminine, because of the way they are constructed. Construction is [another] thing. They're just pieces of our history and works of art. We're never going to have the quality of workmanship we had in the 40s, 50s, and 60s."
This certainly rings true at a time that is characterized by mass-produced fast fashion. It makes one wonder what historical picture we are painting with our current throwaway culture. Thankfully, collectors like Marilyn help to preserve authentic living history for generations to come. Glass cases of costume jewelry, racks of Kentucky Derby hats and hangers of fur coats await those who step inside her shop and into bygone eras. Whether buying for yourself or for others, and for any reason or occasion, you're sure to find something beautiful that has history behind it.If you also like telling stories through unique collectibles, then consider finding a home in High Street. We provide a nurturing venue where you can invest in your passion and watch it flourish.
---
Kentucky Derby – or Tea Soirée
Other Finds from Chic Cherie Boutique